The Mystical Lotus ~ Tiffany Stiles
Holy Shi(f)t- This Is Going Go be Huge When This Erupts! 
ENORMOUS PROMINENCE, POISED TO ERUPT:
Around the world, astronomers are monitoring a prominence of jaw-dropping proportions hovering over the sun's southeastern limb. It is located in the lower left corner of this picture, taken by Jim Fakatselis of Huntington, NY: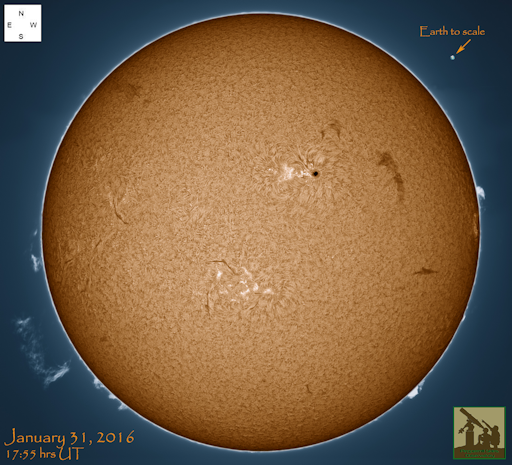 Earth, inserted for comparison in the upper right, is a veritable speck!
"I was really floored by the massive size of the prominence," says Larry Alvarez of Flower Mound, TX, who also photographed the structure. "It looked like a giant smoke stack billowing out solar material."
Fakatselis made a two hour video,which captures the smokey motions of plasma trapped inside the prominence's magnetic walls: play it.
Prominences like this one are highly unstable. Astronomers with backyard solar telescopesshould train their optics on the sun's southeastern limb. An eruption may be imminent. Solar flare alerts: text or
View original post 729 woorden meer